How can I NOT be Stressed?
A Virtual Weekly Anxiety and Stress Group
Thursdays 6-7:30 pm
Starting February17th
$40 a session
Questioning how can you even deal with all the stress in your life and the world? Feeling trapped by your stress and the anxiety running through your head and body? Feeling like the level of stress you are feeling is not sustainable?
This group is for anyone who is ready to be vulnerable and share what is stressing you the f* out.
The goal of this group is to create a space where you can let it out, meet people also dealing with stress, and learn some new tools for handling it all.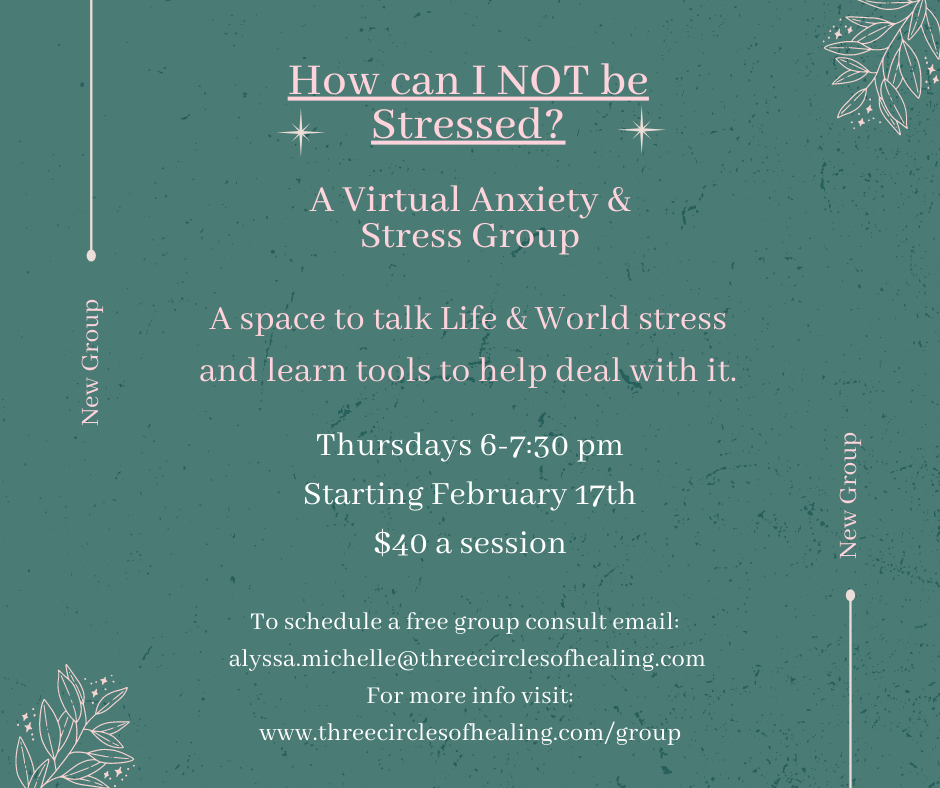 What to expect:
This will be a semi structured group with rolling openings. Each week there will be a topic presented with time for everyone to share their experiences and how they deal with it.
Potential topics include: Boundaries, communication, self-care, mindfulness and more.
Breakdown of the Session:
Check-ins
Intros and ground rules
Topic Introduction or Mindfulness
Open Discussion Time
Check out
Email [email protected] to schedule a free group consult and get started or fill out the form below and I'll reach out to you!