About Me
Collaborative Therapy for BIPOC and LGBTQIA+ adults in-person in Saint Louis MO and online across Missouri.
Hi, I'm Alyssa Castaño-Mann.
I'm a Licensed Clinical Social Worker who works with adults who have experienced difficult experiences at many points in their lives. My goal is to help you stop living life at a frenzied pace and start encouraging you to see healing and transformation. Move from an inner place of fear, imposter syndrome and co-dependency to a place of inner security.
My Journey To Becoming A Therapist
I'm no different from the clients I see. Like everyone else, I'm human. I've been through both wonderful and difficult experiences that have shaped who I am and how I help.
I help survivors of trauma because I have been surrounded by trauma all my life and have experienced some of the same things as the last 4 generations of women in my family. I have seen how generational and historical trauma can impact a family and an individual.
Trauma can impact relationships, self-worth, really all aspects of life. In becoming a therapist, I have found that it doesn't have to stay that way. Healing generational cycles is possible.
My life experiences are what lead me to become the Therapist I am today.
Helping People Is What I Look Forward To Every Day
Being a Therapist is an honor. I love helping people become healthier, more empowered, and watching their lives flourish. The most rewarding thing about being a therapist is seeing a person walk away lighter, more free, and excited about their life.
I have a genuine love for helping others to heal and bring an open, non-judgmental presence to sessions
I have a natural ability to:
Uncover what's under the surface
Collaborate with people to set goals and help them reach them
Accept people for who they are and in their current life circumstances
Help clients heal their past and manage the present
Our Sessions Are Focused On You
Sessions will provide you with the space to finally feel heard and understood. When you find that space where you can feeling comfortable being vulnerable, you'll be able to feel what you need to feel and begin your healing journey.
Together we decide which tools will be most helpful for you to reach your goals. Tools that I regularly use include Eye Movement Desensitization Reprocessing, Dialectical Behavior Therapy skills, brief solution focused therapy, Cognitive Behavioral Therapy skills, Ego-Staetes or Parts Work, and mindfulness. 
Therapeutic Approach
Therapy is collaborative. We work together to build a brave space to examine the past the gain new insights and heal for the future. Every person is the creation of generations of experiences that often live in our bodies. Intergenerational and historical trauma coexist in our bodies with the present day lived experiences. That co-existence must be honored as part of the healing journey, whether through talking through it or caring for the parts of the body that hold the memories. More and more "science" is learning what many have always felt in their blood and their bones, that what happens in previous generations can still be felt even if not described.
Below is a list of how I think about healing and mental health with how I define them. Please free to ask me further if you have any questions. It is always okay to ask a new therapist you are working with how they think and why.  
Social Worker– All people are the creation of the interaction between family context, unique temperament, social and community environment, and institutions of power 
Multicultural Feminist Therapist – There are dynamics of power based on one's culture and gender/identity expression that influence how a person responds to their unique environment.  
Trauma Informed– Everyone has traumas that are the result of chronic invalidations, violence (interpersonal or institutional), or from a history enslavement, being genocided upon, or colonization generally.  
Seeking to be Anti-racist and working towards decolonization. This is an ongoing process that will never be complete given our collective indoctrination into the white supremacist capitalist patriarchy, but something I am working towards. 
Trainings/Affiliations
EMDRIA Certified EMDR Therapist
ASIST Registered Trainer
DBT MO Trained
Postpartum Support International Trained
Areas of focus include:
Trauma Processing
Inner Child and Attachment work
Birth Trauma
Anxiety
Transition to Parenthood
Mindful Parenting
Stress Management
Intentional Living
Licensed in: 
Missouri LCSW # 2020032902
Texas LCSW #

111377
Let's Discover How I Can Help
Start rising above what you are going through. Schedule a free phone consultation where you can share what's going on for you and we can explore how I can help.
Email me today at al[email protected]. I'm here for you.
I am committed to encouraging you to see healing and transformation.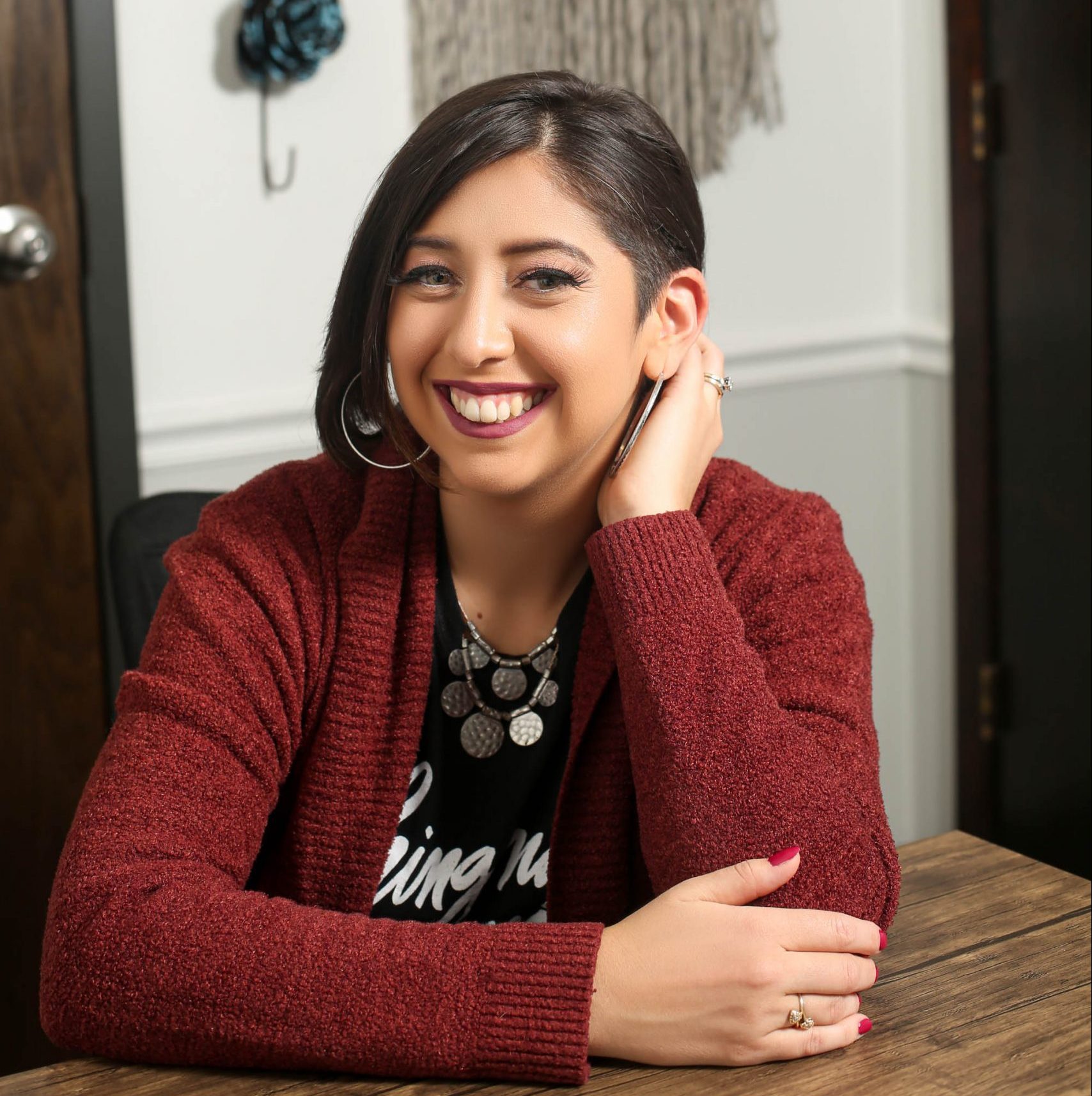 Perinatal Mental Health Therapy


Consultation for Professionals
My Philosophy
As A Therapist, I Embrace the Following Philosophies
I believe that you are worthy of love and care
I believe that emotions heal when they are witnessed and validated
I believe that loving and accepting ourselves for who we are, scars and all, is one of the most courageous things we can do
I believe that we can stop feeling shame when we share our story with someone who can hear it with empathy and understanding
I believe that even if we feel like we've lost hope, it's possible to show up, commit to ourselves, and do what it takes to start feeling better
I believe you have everything you need to heal
I'm nervous about starting therapy. Is that normal?
It's totally normal to be nervous about starting therapy. It can be scary to think of opening up or crying in front of someone new, perhaps fearing that it will be awkward and uncomfortable. The fear around that can feel overwhelming. It takes courage to start going to therapy. The fact that you are on this website, looking for help, and reading this right now shows that you are being brave and seeking help.
Therapy is a space where you can be yourself and welcome all of the feelings you might have, including feeling nervous. I'm committed to finding a way to care for your nervousness and ensure sessions are as comfortable as possible.
I'm here if you want to talk about it during a free phone consultation.
How do I know if you are the right therapist for me?
Take your time to read through my website. If you sense that I may be a good fit based on what you are reading, you can Email me.
During a free phone consultation, you can ask me questions about my approach, about how I have helped other people like you before, or any other questions you may have that are specific-to-you. You'll also be able to share what's going on for you and we can determine how I could best be of service to you.
I think of the first few times that I meet with someone as a trial run. During the sessions, you'll be able to see how you feel working with me. My approach is not going to work for everyone. What's most important to me is that you find someone who you feel is the right fit for you. We can explore that together.
What if I don't want to talk about something?
It's natural to not want to share some of the painful or difficult things we've been through.. During our sessions, it will always be up to you if you feel ready to talk about something or not. It's my job to give you space to slowly start to work through the tough stuff. Gradually and at a pace that feels comfortable to you, you can share what you feel ready to share
You can also share with me that you are nervous to open up about something and we can talk about that too. Whatever is present for you. Whatever you are going through. Bring that to session and we can explore that together.
I'm scared that if I open up, you will think I'm making it all up.
If you open up to me, I will not think you are making it all up, I will think you are someone who went through a lot. Many of my clients have had the same fear (that people would think they are making it all up).
Working with my clients has shown me that the challenges your are facing are normal and natural.
I believe you. Nothing you can say will cause me to judge you.
I know we all have our strengths and weaknesses, we may have gone through very hard times, we may have normal reactions to abnormally challenging experiences.
Whatever it is you're going through, I provide a calming space where I respect you and and listen with focus and compassion.
Does what we talk about in therapy remain confidential?
 It can be concerning feeling like things you say or do in therapy could "get out." So I want you to know that unless you are in danger or someone else is, your story is confidential and your time in the session is protected.
Your privacy and trust are of utmost importance.
You can rest assured that you can talk about anything without fear of that information getting out.
If you have specific questions about how confidentiality works, you can ask during your during a free phone consultation or anytime during our work together.
How long will therapy take?
You might be asking about how long therapy will take because you are currently struggling and want relief fast.
If this is true for you, I want you to know that on average, my new clients start seeing improvements after the first a few sessions.
By that point, they they feel like they have learned some ways to manage challenging stuff in their lives a bit better
The total duration of therapy varies from client to client. Some of my clients find 8-16 weeks to be enough to resolve immediate challenges. While other clients feel more supported by longer term therapy.
We will work together to find the length of time that works for you.
What can I expect during the first session?
Overall, you can think of the first session as a free-flowing conversation through which we start getting to know each other. I'll invite you to share more about yourself and we can also talk about what's worked or not worked for your mental health in the past.
Some questions that I like to ask during a first session include:
What brought you to therapy?
Have you gone to therapy before? How did that go?
What do I need to know about you to understand your current challenges?
You can ask me questions as well. You might be curious about why I'm a therapist or how I've helped other clients like you.
The most important part of a first session is to notice how you feel during and after the session. If you feel supported, seen, and at-ease with me, we can discuss if you'd like to meet again.
How can I get started?
I'm here to talk during a free phone consultation where you can share what's going on for you and we can determine how I could best be of service to you.
Email me today to get your free phone consultation at alyssa.michelle@threecirclesof healing.com.
Location
9378 Olive Blvd Suite #104
Olivette, MO 63132
Make an Appointment
Email: alyssa.michelle@threecirclesof healing.com
Open Hours
Tuesday – Friday: 10am – 7pm