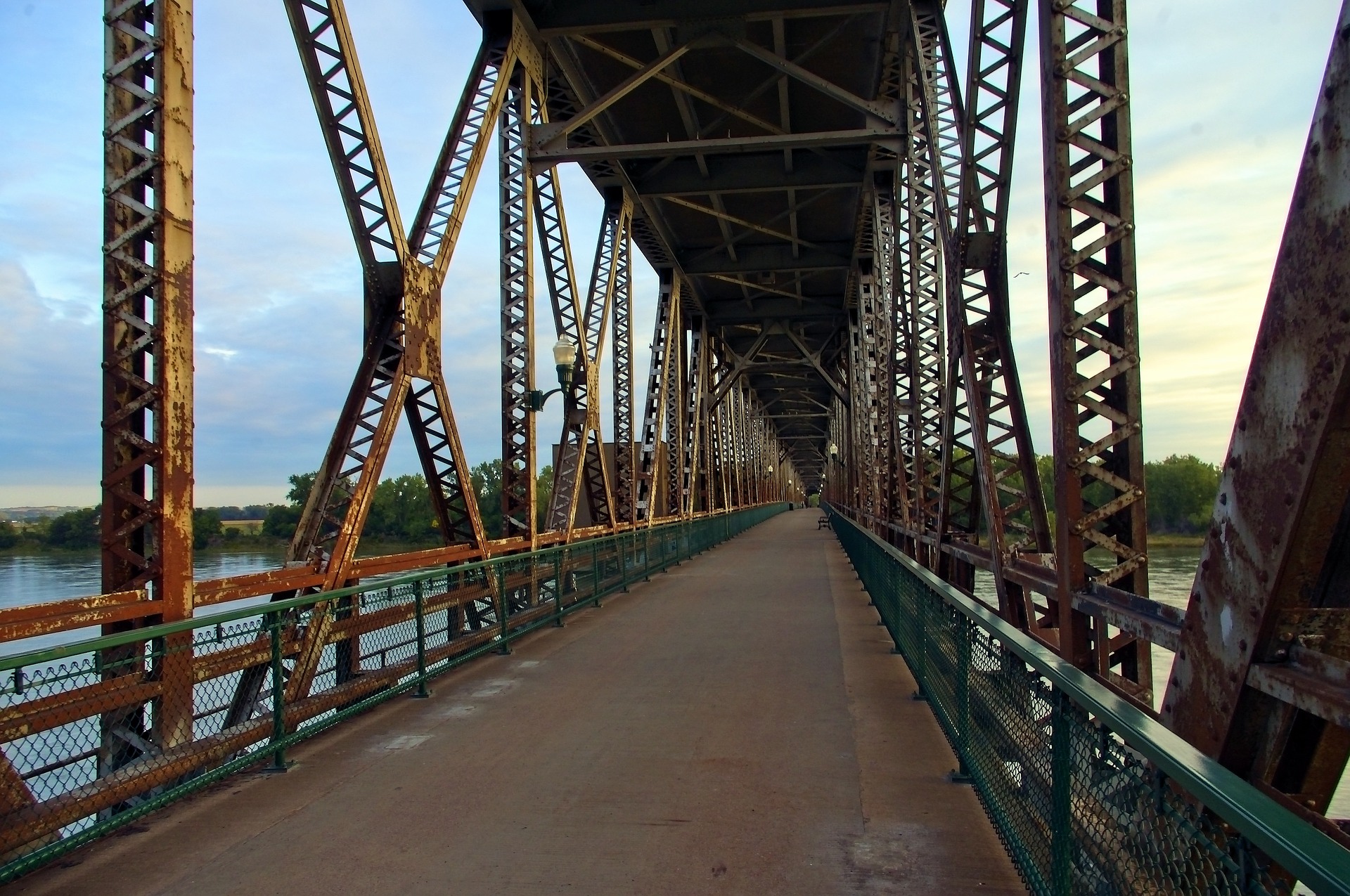 Therapy Services Tailored to You
Initial 15 Minute Phone Consultations are Free. Telehealth is always an option. In-person sessions available for those that are fully vaccinated.
Individual Therapy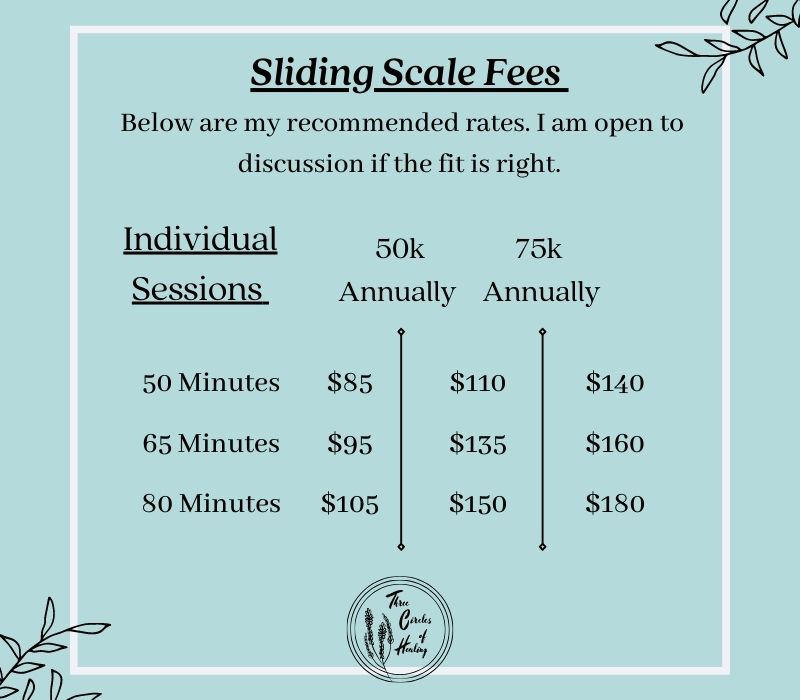 Areas of focus include:
Trauma Processing
Anxiety
Transition to Parenthood
Mindful Parenting
Stress Management
Intentional Living
Birth Trauma
Inner Child and Attachment work
Burnout/ Vicarious Trauma
*Fees– I do not accept insurance, if you are interested, let me know and we can talk through the process for reimbursement. Health Savings Accounts are accepted.
Family Therapy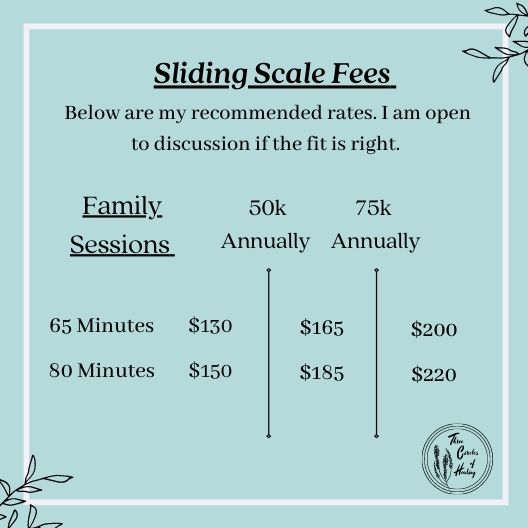 Family Therapy can help (re)build the foundations of a relationship, repairing ruptures, improving communication, and developing skills for the future.
Group Sessions
Coming 2022
Proposed topics include:
Survivor's Groups
New Parent Groups
Healing the Leaders
Subject to interest, minimum of 5 people to have a group. Contact if interested.
Co-Parenting Therapy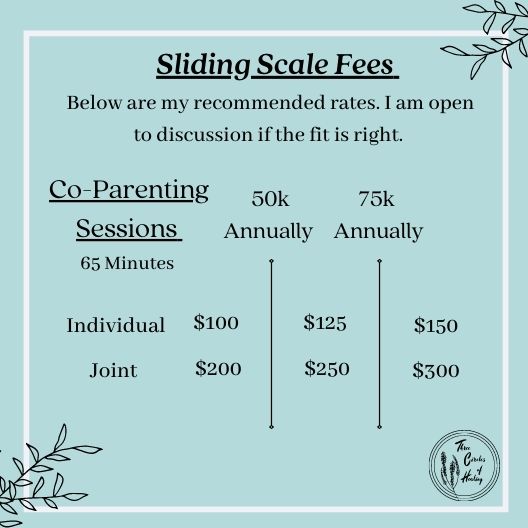 Co-parenting therapy or psychoeducation focus on building the new normal for co-parenting after a separation or other change between parents. Co-parenting work is often encouraged by attorney and Guardian ad Litems. The focus for Co-Parenting work is on:
Communication Skills
Problem Solving
Finding Middle Ground
Joint Decision Making
Workshops/ Consulting
Topics such as
Community Mental Health
Suicide Awareness
ASIST- Applied Suicide Intervention Skills Training
Self-Care and Coping skills
Reimagining the Future
Other tailored topics
Foundations for Collective Leadership